Abigail Good nude in pictures and videos from her career as an actress who didn't mind getting her clothes off to appear fully naked in full frontal nudity scenes. Probably best known for her scenes in Eyes Wide Shut, the movie that Tom Cruise made which was basically soft porn disguised as some kind of art, the way these up their own ass celebs like to view their reasons for flashing the flesh. If the role demands it, and all that nonsense – yeah right.
Anyway it's a good job for the likes of us nude celebrities purveyors that Hollywood bullshit exists, as we get to see the likes of Abigail and other 'but it was central to the character' actresses disrobing using crappy excuses for showing us their tits and pussy.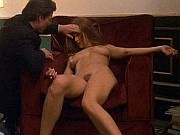 Some nice movie clips from the film Eyes Wide Shut of Abigail Good nude in which she shows off her impressive rack, neatly trimmed pussy, and shapely pair of pins.
Panned by the critics, who for once got it right – this film is pure shit – it nevertheless ranks up there as a classic purely because of the amount of Abigail's tits and ass she puts on display.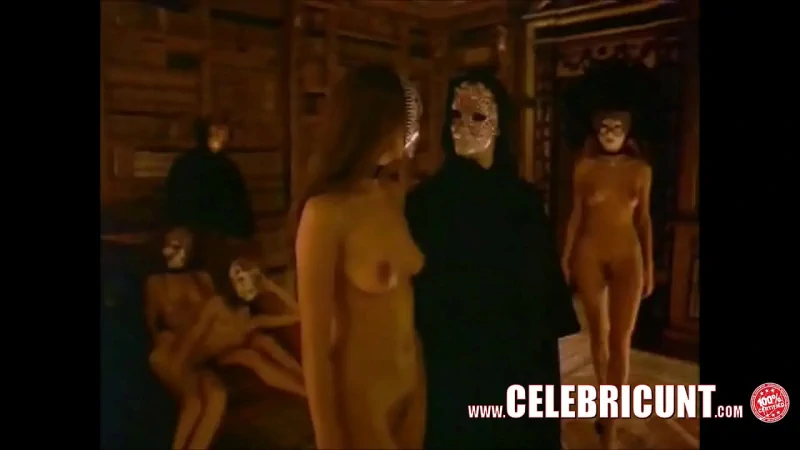 We all know Tom loves his female co-stars to whip their clothes off whenever and wherever possible, and as well as getting his then wife Nicole Kidman to bare all, he got most of the other actresses to do the same. And who can blame him!
Abigail parades around naked multiple times, showing off her big natural tits along with her pussy bush proudly on display. She also dies at some point – well, her character does – as Tom has to check her pulse while Ms Good lies there without a stitch on, tits and pussy exposed.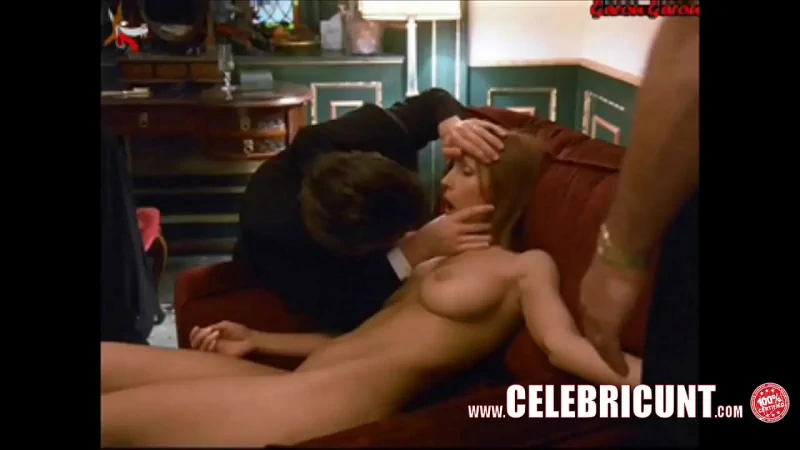 Luckily for us Abigail has a cracking body on her, that we get to see every inch of minus the clothing she'd probably otherwise be wearing. She looks pretty damn good in just a thong to be fair, as we're sure you'll agree.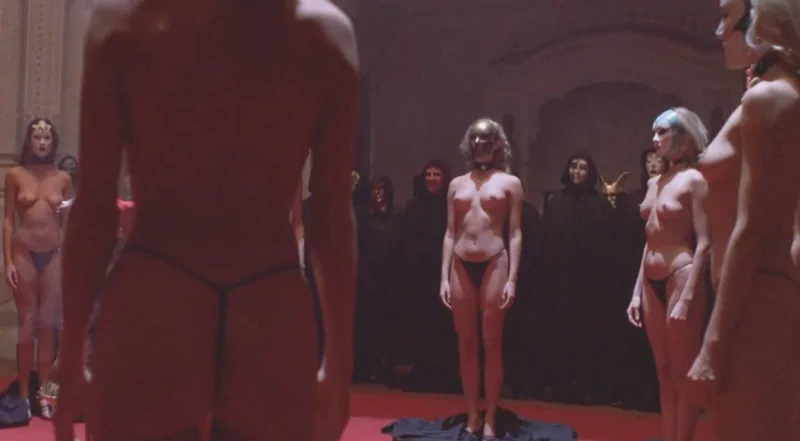 Slip her into a pair of high heel stilettos and that nude ass looks even better. To be honest it's no huge surprise, as the actress is also a model. We're *sure* Tom hired her for the part based just on her acting skills though. No really.
Oh to be a massive Hollywood star who dabbles in being a director, and have the pick of who goes naked for almost all of the porn, sorry, artistic movie you are in charge of. The old joke about this film is that instead of being called Eyes Wide Shut it shoulda been named Legs Wide Open. Sadly for us it doesn't actually go quite that far, and trimmed pussy bush is as good as it gets. Still, when it's Abigails, and she bares her boobs throughout as well, it's not a bad thing. Just, as we said, a shit film. At least there's plenty of wanking material in it for us!