Yep, Laurence Fishburne's daughter Montana Fishburne (aka Chippy D) has made a hardcore sex tape to kick-start her career after seeing the publicity such a sex tape generated for other celebrities, eg the Paris Hilton Sex Tape, Kim Kardashian nudes, and so on.
Dad is 'Furious' though (a reference to his role in Boyz 'n' the Hood for those who wonder wtf I am talking about 😉 )and tried to pay the company behind the explicit Montana fuck tape off to prevent the release, and is still actively trying to get the tape withdrawn. No such luck for him though so far, but with the tape only being released today, he may well get his wish.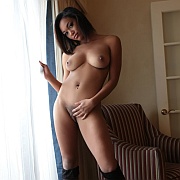 Here's Montana, daughter of The Matrix star Larry Fishburne (who also starred in Boyz 'n' the Hood, for those of us who are old enough to remember) sucking on a fat cock in her hardcore porn movie debut.
| | |
| --- | --- |
| With Dad 😐 | With Cock 😀 |
She knows how to give a mean blowjob, and in fact she is so good at it I'm posting this free video clip of her going to work with her mouth and tongue – it's a damn impressive sight, and one you will kick yourself for not watching so take a look right now!
Montana Fishburne Exposed
Her dad Laurence Fishburne starred in Boyz in the Hood, The Matrix trilogy, Mission Impossible III, Fantastic 4, and countless other Hollywood box office smashes, and now his 19 year old daughter Montana, who goes by the rap name of Chippy D, has decided that the way to global fame is to make a sex tape!
Laurence tried to buy the hardcore sex tape to prevent it hitting the internet, but Montana urged the company behind the movie to reject his $1m offer, saying she not only enjoyed filming the explicit, nothing barred movie, but was proud of both it and her body (we have to agree with her on both counts there!).
We can't republish the hardcore stills that show Monta sucking on an extremely large cock, and getting fucked in all positions before getting sprayed with cum, but the publishers have agreed to let us post these less graphic images, also taken from the beginning of the Montana Fishburne sextape because we asked them nicely, and frankly, she has a body too good not to share 😀
Laurence is STILL trying to force the company to withdraw the video, allegedly seeking legal advice, so it may well be that the sex tape gets withdrawn, but until such time, we highly recommend watching Montana Fishburne fucking and sucking like a porn queen, in fact here's what the company's top man had to say about Montana's sex performance in front of the camera:
Montana was so wild that it was hard to believe this was her first sexual performance in front of the camera – she was that uninhibited
Sex in a moving vehicle, public nudity in a mall, and hardcore sex acts in the Montana Fishburne sextape prove that indeed, Montana is a wild one 😉
All pics taken from The Official Montana Exposed Site – many thanks to them for allowing us to re-post these softcore samples here.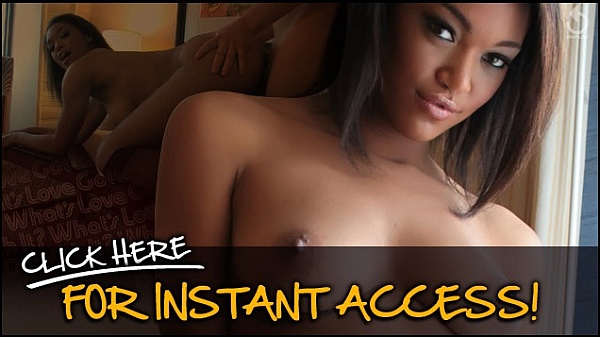 Click Here For Original Explicit Source
Montana Fishburne Sextape
It's none other than Hollywood A-list actor Laurence Fishburne's 19 year old daughter in her very own sextape and it's taking the internet by storm! Montana Fishburne's sextape is chock full of the kind of performance you expect to see from a seasoned pornstar, not an ordinary celebrities' daughter, and her wild side is truly impressive as she sucks cock and gets fucked in a moving vehicle with the windows down (how's THAT for an exhibitionist streak!), flashes the flesh at a mall in front of jaw-dropping strangers, and gets fucked every which way in that tight celebrity pussy.
Montana Fishburne is the ultimate show off, and this is your chance to see for yourself the fantastic fuck she really is, as well as being born to shock. Get your copy now before Daddy finally gets his legal battle completed and gets the Montana Fishburne sextape pulled!
All pics taken from The Official Montana Exposed Site – many thanks to them for allowing us to re-post these samples here.