Britney Spears goes topless in the uncensored version of her video for new single Gimme More, that has been brought forward from a release date of November 12th to October 29th, barely a week after reports circulated that an imminent Britney Sex Tape is about to explode on to the internet. Coincidence? Maybe, but the one-time Queen of pop is no stranger to obtaining maximum marketing exposure, and this double whammy would send her straight to the top of every newspaper, billboard, and media format known to man.
The pics aren't exactly the best quality, and she seems to have some sort of nipple covering, but hey, they're out 😉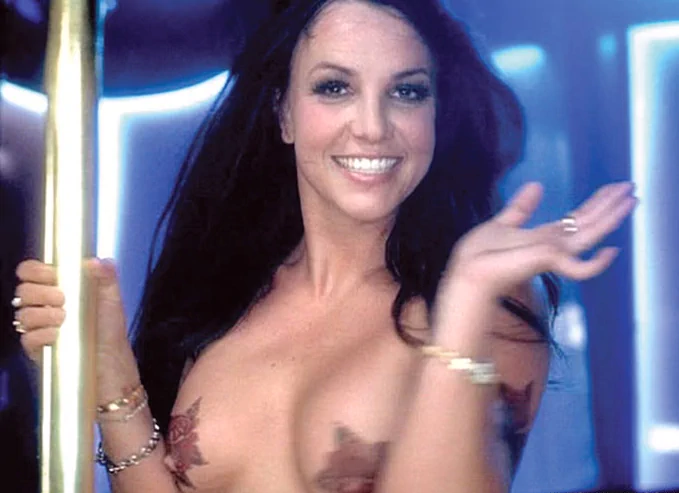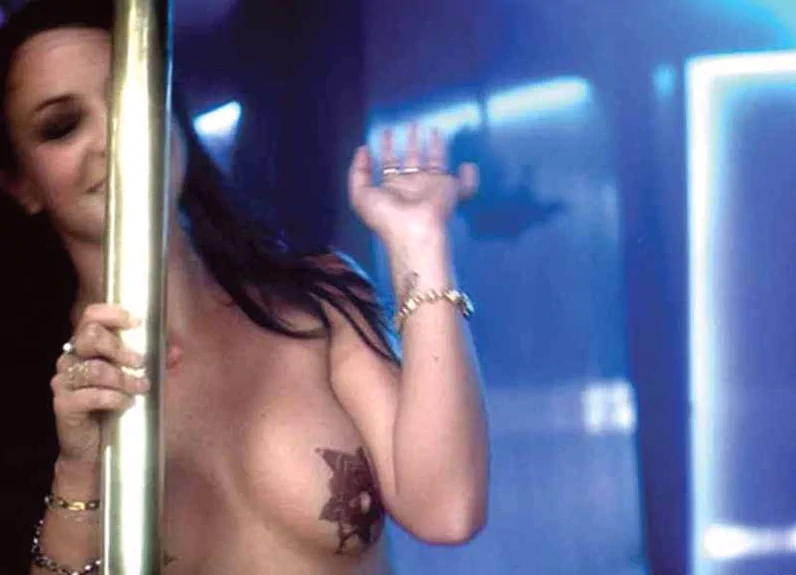 Whoever the guy it was who had the job of painting Britney's nipples to 'disguise' them – he was paid too much! I'd have done it for free… hell, I'd have paid HER to run my brush tip over her erect nipples while she was topless in front of me! Here are a few more shots from the topless video of Britney Spears pole dancing: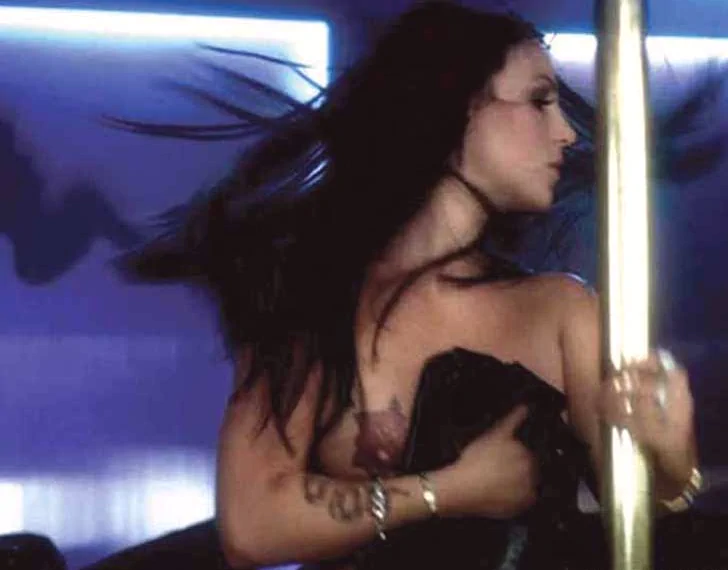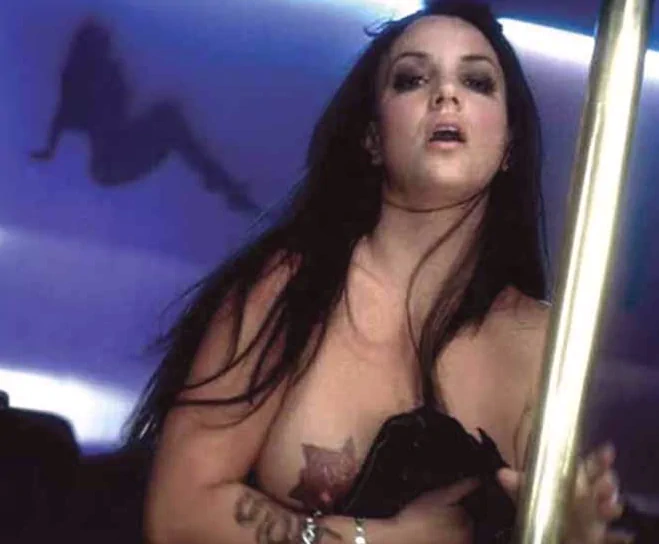 Whether or not Britney had pole dancing lessons for this video isn't clear, but given that there's a whole exercise regime built around the practice, it's a fairly safe bet she has had a go at writhing up, down, and around a pole or two before shooting for Gimme More. Whatever the factual answer to that, there is no denying Britney looks in fantastic shape while dancing around topless with her boobs out and nipples on show, no matter how clever they tried to be in hiding them away. It's not like Britney is the shy retiring type in any case, and there is plenty of proof of that thanks to her various upskirt flashing expeditions, nude social media posts, and exposing her tits whenever the mood takes her. Which to be fair, is quite a lot. In fact you can witness all of the above at the awesome celeb nude resource CelebMeat.com, and can check out Britney Spears Nude Beach Video to see her latest offering of exhibitionism!
UPDATE:
She's at it again, the woman who boosted the whole celebrity porn thing, 'accidentally' allowing her dress to fall down to reveal a nipple to crowds outside a Hollywood nightclub.
Not content with Flashing Her Bald Pussy In Public, the former princess of pop has gone on to show off her peanut smuggling skills in many a see through or thin top, and this is the latest instance of showing her exposed nipples in public.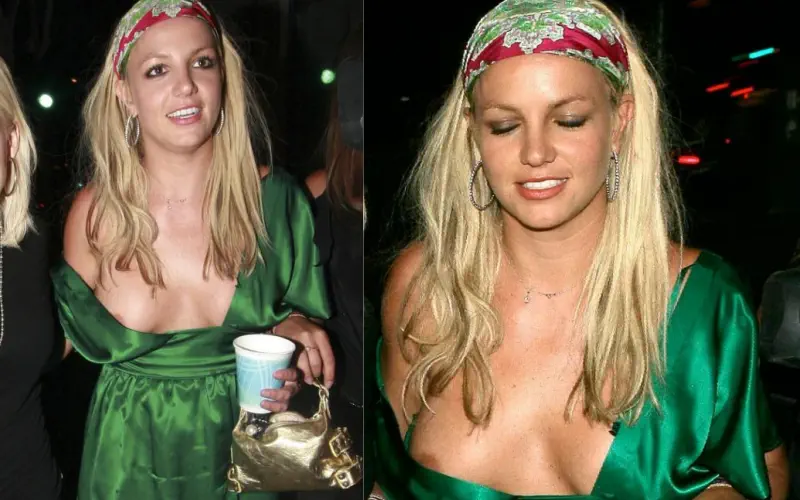 Love her or loathe her, you can't knock her for having an exhibitionistic streak, for many women it's a great turn-on, and judging by her escapades it seems Britney is certainly in that group.
Who can forget the furore over the is it or isn't it Britney Spears Blowjob Movie that had the celebrity gossip world buzzing as to whether her denials were simply a smokescreen to divert attention from the fact that indeed, she had taken her exhibitionistic streak a step up 😀